Click here
to e-mail your resume and cover letter to 1000's of Top Employers and Recruiters!
Putting a Spin on Your Cover Letter
Alec Biedrzycki is a Summa Cum Laude graduate from Bentley College looking for a career in marketing. He has had four marketing internships and he's donning his guitar and his singing voice for all the world to hear. What is he doing? He's delivering his cover letter.
In a short span of time, Alec was able to land himself more than enough job interviews and job leads. He even got interviewed by CNN! So, what in Alec's cover letter made him stand out?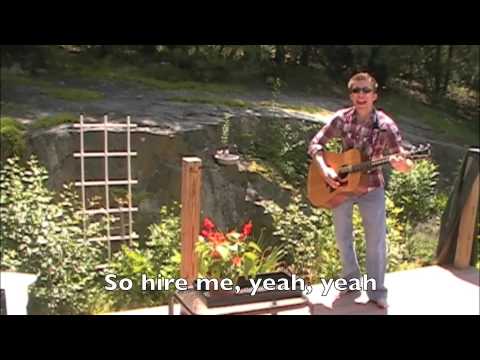 Dare to be Different
While everyone else is doing the same old template of cover letters, Alec broke the ice by going above and beyond–and leveraging the power of social media to find his dream job. His technique was effective in two counts. First, he was able to use the multiplying effect of social media–and get his viewers to talk about his video. Naturally, people who viewed his video are going to pass it on to other people in some way, deliberately or not. That's simply how social media works: people are connected to each other in just a few clicks.
Also, his cover letter saved employers the hassle of having to go through paragraphs of sentences that all contains exactly what Alex delivered in his video–only in a much more compelling way. This turns the job of an HR recruiter from boring to entertaining; it even gives them an excuse to visit Youtube!
You can also do the same for your cover letter. However, you don't just randomly pick any tool in the Internet. You should first consider how your employer will want to be entertained and informed at the same time.
Have Some Restraint
Making original and creative cover letters does sound interesting, but should you adopt the same method? The answer heavily leans on a yes. In the job hunt, you are competing with hundreds, sometimes even thousands, of applicants for a single post. You have to have an edge; you have to stand out and make sure that your cover letter even gets read in the first place. You can only do that if you stop trying to conform to the norms.
However, you might want to rethink your original cover letter if you the industry you are applying for is against such. Sending a Youtube cover letter, for example, might not work in the field of engineering. You might want to instead do something different, yet still novel.